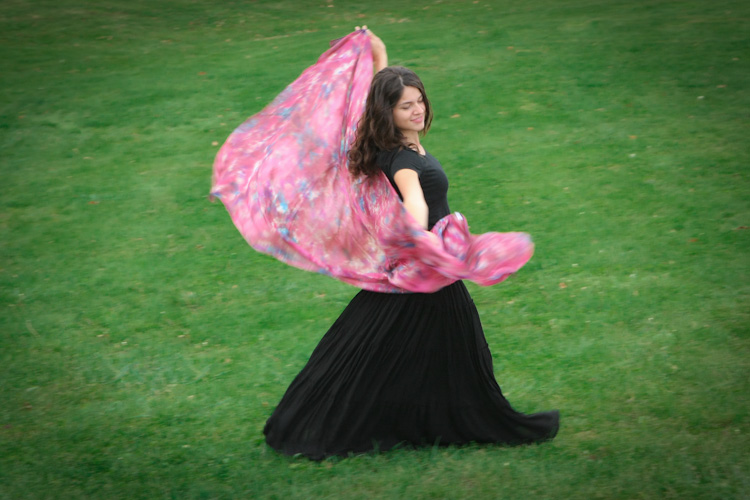 Our large silk scarves are 100% habotai silk with a soft, lustrous feel and a shimmery sheen. They are very light, which makes them wonderful to wear regardless of temperature (and it also makes it great to dance with!) They are approximately 35×84", 5mm weight, and have a hand-rolled, hand-sewn edge.
Typical uses for this size scarf: scarf, wrap, dance veil, billow
NOTE: Part of what makes Dyed4you unique is the fact that it is not about what you want, it is about what the Father wants you to have. If you have not visited our "How-To Order" post, please do so before giving details in your order. As always, if you have questions please ask!
See a silk this size in action below.